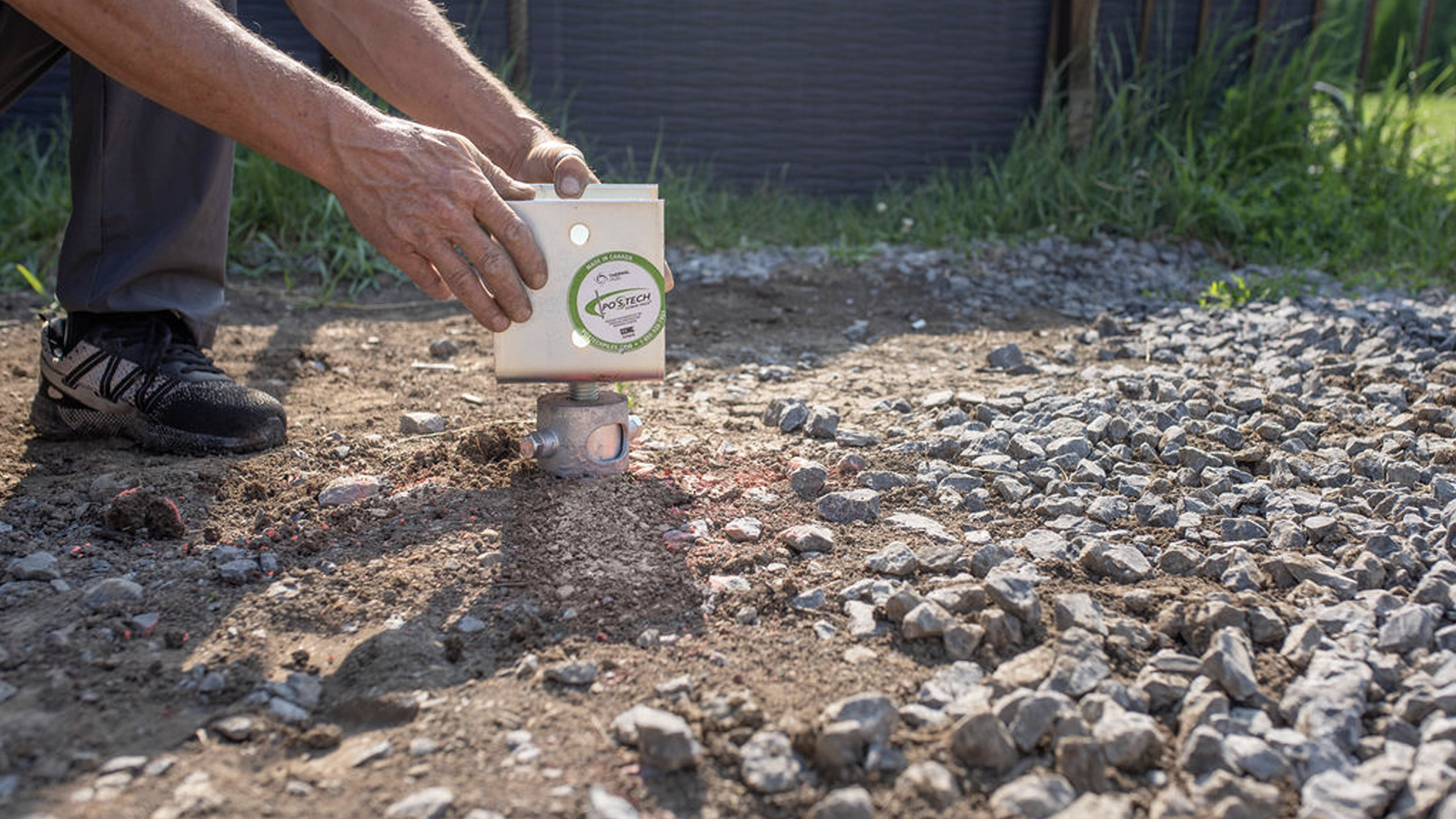 Screw piles
Screw piles have been used as a foundation since the 1830s. They are known for their strength as well as their durability. Their lifetime guarantee can range from 75 years to 300 years depending on the type of soil.
In addition, they allow you to build structures on all types of terrain while preventing movement of the piles during periods of freezing and thawing.
Above all else, we must not forget their ecological impact. Screw piles are the ecological solution par excellence because they do not require excavation during installation, thus preserving the ecosystem that surrounds them. In addition, they are reusable and movable according to the evolution of your projects.
The Postech Piles
What sets Postech Piles apart is certainly the thermal pile technology. In fact, in order to maximize its durability, we have developed a technology that is much more resistant to temperature changes.
In addition, we have a certified installer training program which ensures high quality installation of our piles. We ensure that our installers are trained on the use of proper installation techniques and methods for greater customer satisfaction. We offer certifications for residential, commercial, agricultural and industrial installations. To learn more on the subject, you can visit our website.
If you are still wondering: why have piles installed as the foundation of your structures? Contact your local Postech expert without further delay for more information. They will be happy to answer all your questions and then realize your dream project on solid ground!