Is it time to lay new foundations for the old family cottage? Your plan to build on the lake's edge comes to fruition? Do you want to create a peaceful hideaway in the middle of the woods? Postech screw piles are a durable turnkey foundation solution for your cottage project, regardless of soil type, size, or location. A easy, quick, and environmentally friendly solution!
CLIENT AVANTAGES
One call is enough to start your project with Postech Screw Piles. Our experts will guide you in the choice of your foundation and they will answer all your questions. They will make an appointment with you for the installation.
SIMPLE
INITIAL CALL
All you need is just one call to start your project with Postech.
FAST
INSTALLED IN A FEW HOURS
We will schedule an appointment with you and show up on time.
SOLID
YEARS OF SATISFACTION
Start your construction. Doing business with Postech means starting stronger and lasting longer!
Our cottage projects
Do you dream of a cottage near the water or in the forest? Postech Screw Piles offers a quick and sustainable solution to support your project. Cottages, often being in more remote or difficult to access areas, sometimes pose installation challenges. The advantage of Postech piles is that they can be installed easily, even in confined spaces. They, therefore, offer an ideal solution for remote locations without compromising the solidity and durability of the foundations.
See more projects
Cottage : In the forest on screw piles, it's possible!
Did you know that there are many types of foundations, other than those requiring excavation and concrete pouring? A technology that is simpler and more resistant to temperature variations than any other material?
Read more
What makes Postech piles different?
Must we leave space between the soil and the structure?



Can our piles be installed in rock?



What they say
We make our customers happy
I want to thank Jen and Dan (Postech Grey-Bruce) for their great service. My site supervisor Ryan is over the moon happy with the precision of the pier installation and my client can't believe that there was even a machine in his garden…almost zero impact on the site. Absolutely fantastic. Thank you for doing great work, you will be doing all our piers in the future. Regards, Colin
Colin Grant, Customer
Great products, Amazing service,Fantastic results, Affordable pricing. I give you 5 stars these are the guys to hire!! Thank you to Moe and his team at Postech Ottawa.
Joshua Harrison Nemchin, Customer
Thank you so much Postech Edmonton for the quick responds and the awesome and clean Job! We are looking forward to do more business in the future.
Deutches Fachwerk Edmonton, Customer
We just had our cottage lifted and secured with Postech screw piles this past week. Have to say the crew from Earlton were absolutely amazing with a very difficult job. Had 27 screw posts put in (outside perimeter and inside under cottage ), three new beams and the old cedar logs removed from underneath in 4.5 days. Not only did they do a great job, the care they took to protect everything and clean up afterwards was by far the best contractors we have ever had. First time our cottage has been completely level in over 25 years!
Wendy Sherratt Hogan, Customer
In the fall of 2010, I built a deck and installed a sunroom for a client in Bracebridge, all supported by Postech screw piles. Everything went well and the following year the owners decided to expand and incorporate a hot tub. There were only three footings needed and so I dug them by hand all according to code and poured Sonotubes rather than bothering Rob at Postech Muskoka for only 3 piles. The next spring all three sonotubes had heaved while the piles remained in exactly the same position as the day they were installed. I will never pour another tube.
DEREK POLLOCK, Owner, Elemental Construction
Postech warranty
Pieux Vistech – Postech Screw Piles Inc. ("Postech"), offers a limited lifetime warranty for the useful life of its Screw Piles made of galvanized steel, against movement caused by freezing or thawing of the ground. We also offer a limited warranty that for their useful life our Screw Piles can support the structure for which they were installed, if in compliance with Postech instructions.
Our warranty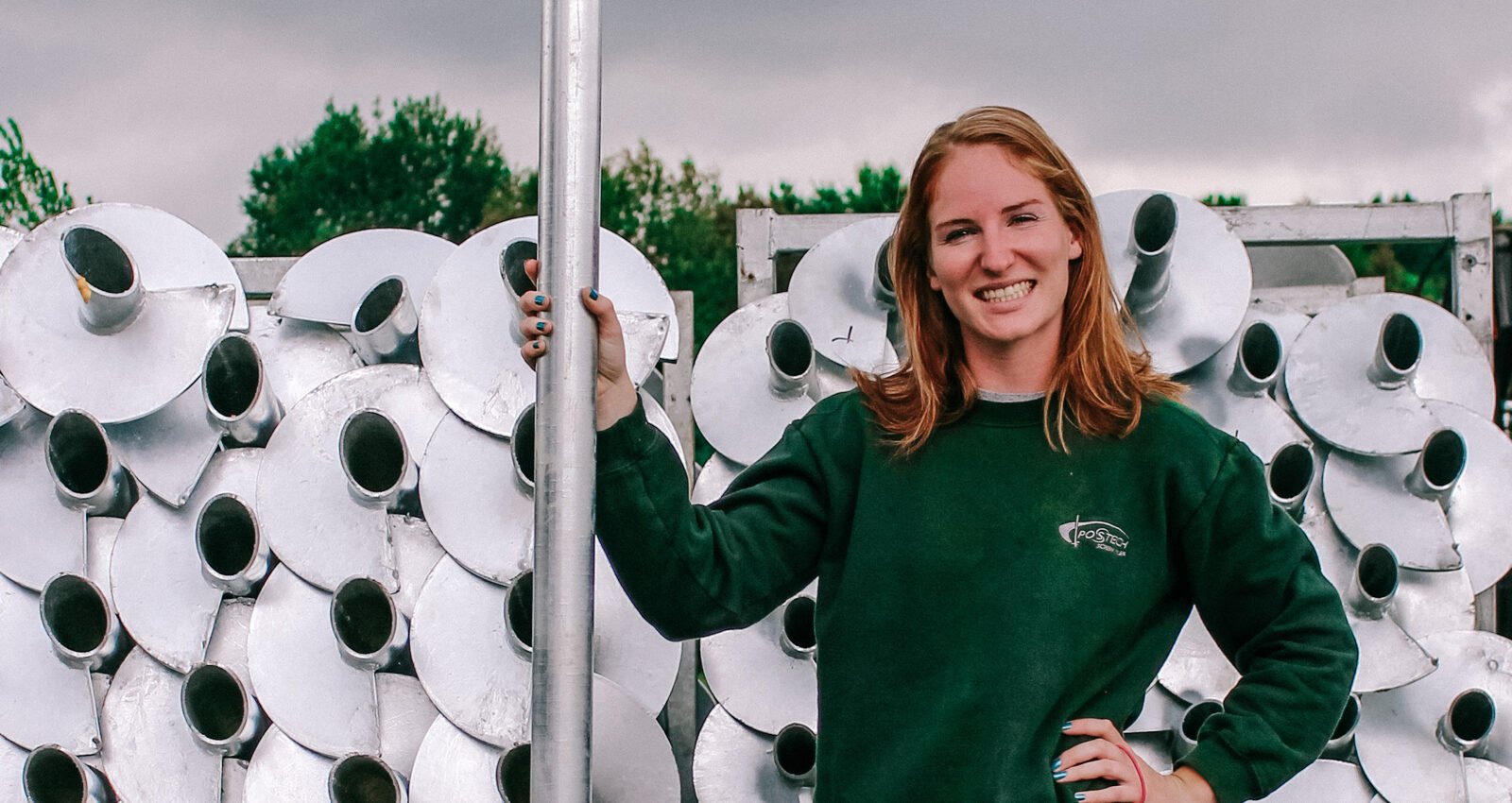 Partner installers
Our certified experts are your neighbours
Every Postech installation is quick and easy, and there's a certified expert installer near you who will guarantee that your project starts on the right footing.
Find Your Installer