The alternative of the screw piles
Indeed, there is another alternative to the traditional concrete foundation. Building the foundation of cottage on screw piles could be very advantageous according to several criteria: 
The size of your project
The type of soil on your land
The total budget allocated to the project
Construction times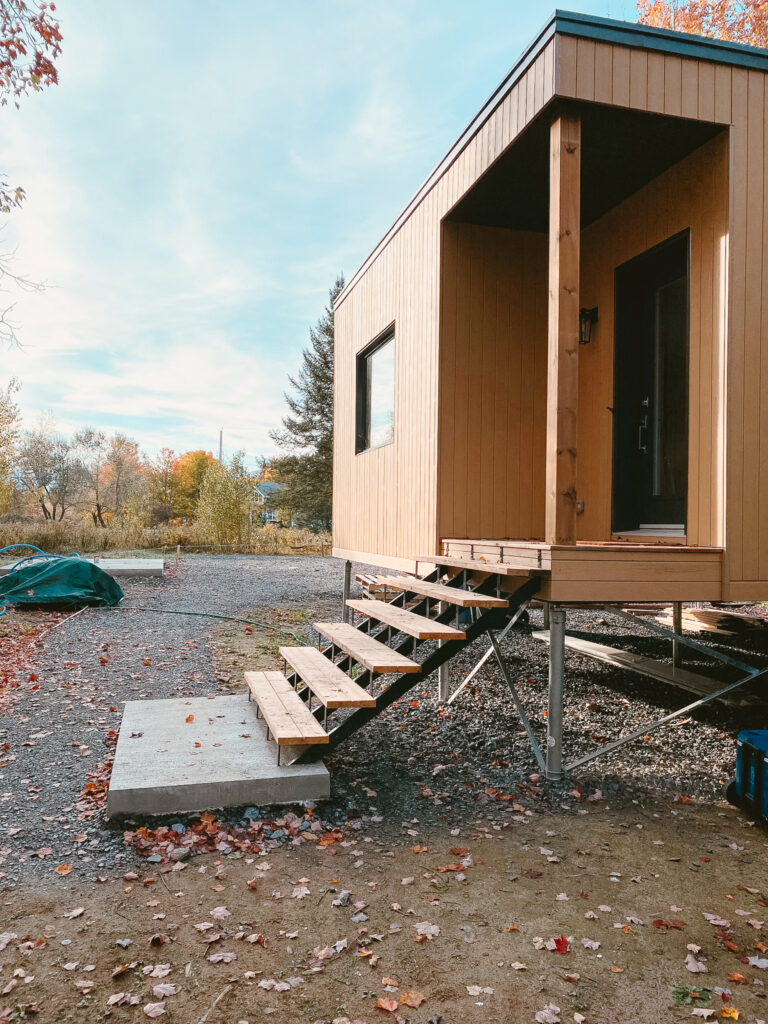 A medium-sized project
In order to show you the available possibilities, here is an example of the construction of a "Maisons Bonneville", a medium-sized house, and entirely built on screw pile foundations.
It took the intervention of just one person, Stéphane Bergeron our expert franchisee from Pieux Vistech Haute-Yamaska, with his mini excavator. The result is a stable and solid foundation installed in just one day. This allowed the construction of this project to begin quickly.
How many piles exactly for this foundation ?
The number of piles depends on the size of the project of course, and to give you an idea of ​​the simplicity of the project for this type of construction, here are 2 figures:
16: the number of screw piles installed for the foundation of the house.
12: the number of screw piles planted to support the balcony (which you do not yet see in the photos)
Flat ground, shortened deadlines
The flat ground and the type of semi-sandy soil could have allowed a formwork or a concrete slab. However, the owners opted for the installation of screw piles.
Results :
Reduced construction times
A reduction in site costs
So imagine building your future home wherever you want, regardless of the slope, the type of soil, on the water's edge … or in the forest!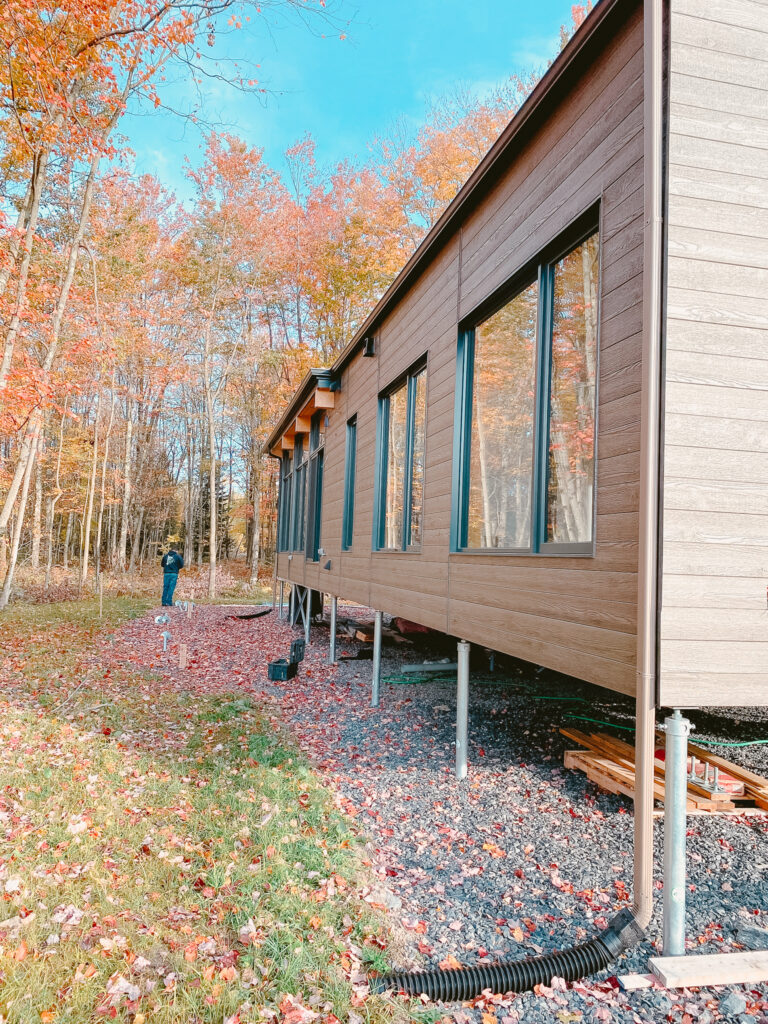 The strength of a team and the Vistech advantages
That's what Bonneville Homes in the Nature Series style allow you to do. Projects designed to be built in wooded areas, or elsewhere. Combined with foundations made with screw pile technology of Postech, these projects have several advantages:
Low impact on the ecosystem
Lower costs
Shorter deadlines
Less human and material resources required
Versatile
Adaptable, regardless of the nature of the terrain
This product is therefore a real ally!
And you, do you have a project to build your house in the forest?