Postech Screw Pile Durability
Screw piles are NOT all equal. Postech screw piles are built to last. All Postech® Screw Piles are hot-dip galvanized according to ASTM A123M. This metallurgical process protects the pile against corrosion, resulting in an estimated minimum useful life of 75 years
Hot-dip galvanizing
Why is hot-dip galvanizing important?
Hot-dip galvanizing is one of the most effective ways to protect steel and metal from rust. During this industrial process, clean steel is dipped in a basin filled with molten zinc heated to 450°C. This creates a metallurgical bond between the steel and zinc alloys that results in a pure layer of zinc.
The first alloy created is as strong as the base metal. This is what gives galvanizing its excellent abrasion resistance.
The smooth and clean outer layer of zinc absorbs shocks, while the underlying layers provide excellent corrosion protection.
Find your local Postech installer
Postech's galvanizing process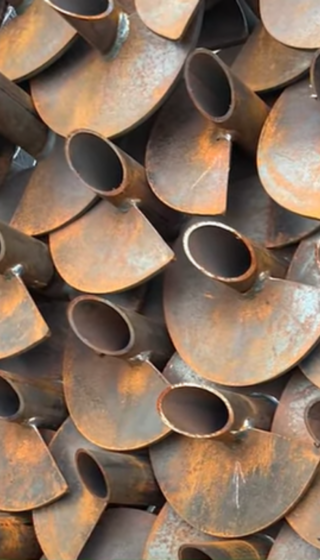 STEP 1:  CREATING THE PILES
The black steel arrives at our factory in Sherbrooke in the form of raw plates and tubes. We then carve and weld these pieces into black piles.
STEP 2: GALVANIZING THE PILES
Our black piles are then sent to our partner, Corbec, where they will undergo several chemical baths before being immersed in liquid zinc to be fully galvanized.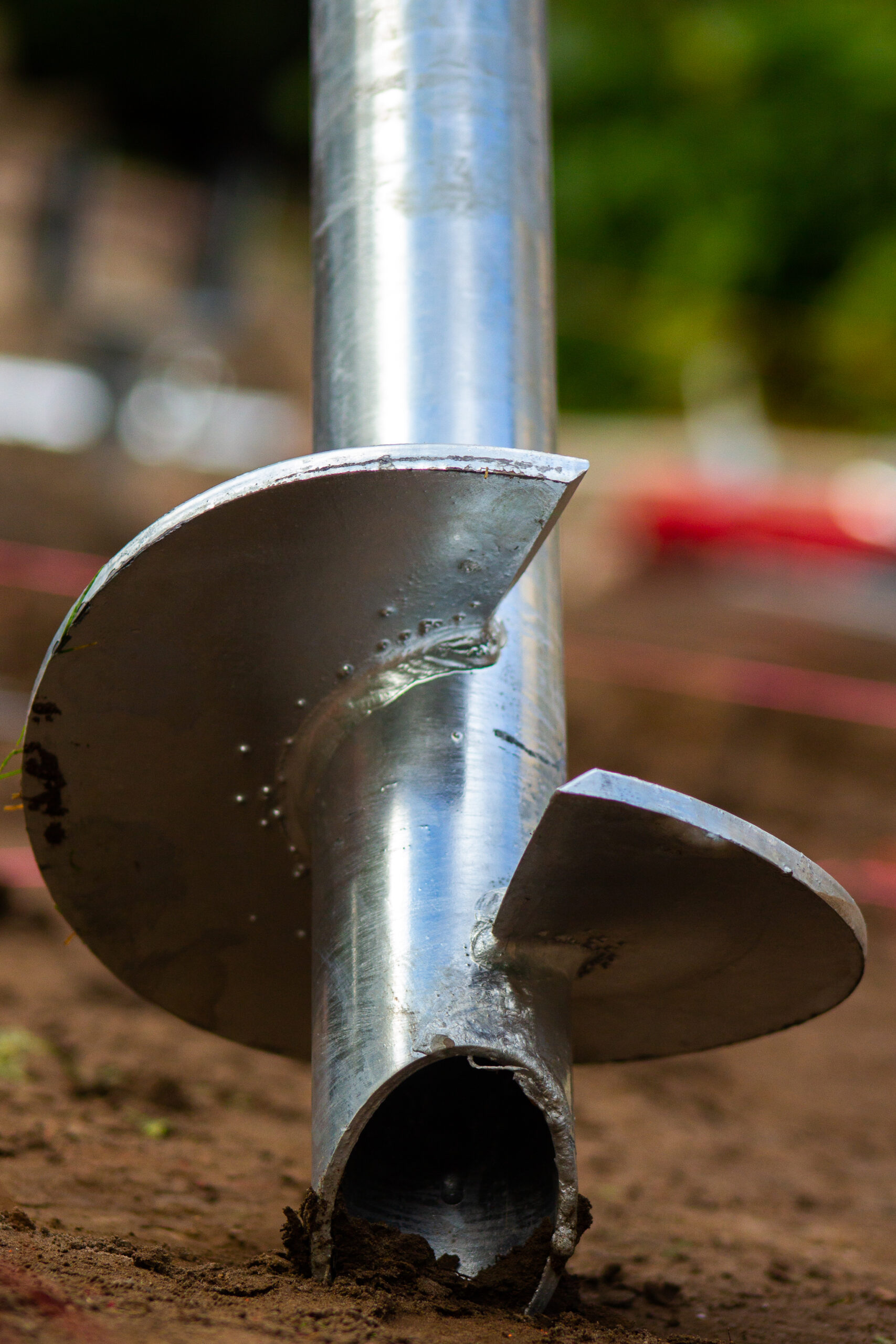 STEP 3: APPROVING THE PILES
The galvanized piles return to our Sherbrooke plant where they go through a final quality check. Approved piles are sent to Postech dealers who will install them for customers.
Benefits
Why buy Postech galvanized screw piles?
Superior quality
Galvanized steel has a useful life of 75 years and more when climate conditions are known. In comparison, the lifespan of non-galvanized black steel is generally unpredictable.
Greater resistance to corrosion
If Postech galvanized steel screw piles are scratched, the zinc coating will "sacrifice" itself to protect the steel underneath (a process known as "galvanic protection").
Eco-friendly choice
Less corrosion equals less waste. Because galvanized steel won't rust, the base material can be conserved. This means only minimal amounts of metal are reintroduced into the environment.
Galvanizing
When a picture is worth a thousand words
Our galvanized screw piles offer undisputable advantages to your foundation when it comes to the quality of the materials used, to the corrosion resistance and to the ecological footprint.
Still not convinced. Look at the comparative photo of a screw pile that has been in the ground after 15 years. Would you choose a galvanized or a non-galvanized screw pile?
We believe the answer is obvious as nobody wants rust developing on their foundation.
Protect your foundation investment by installing galvanized screw piles by Postech.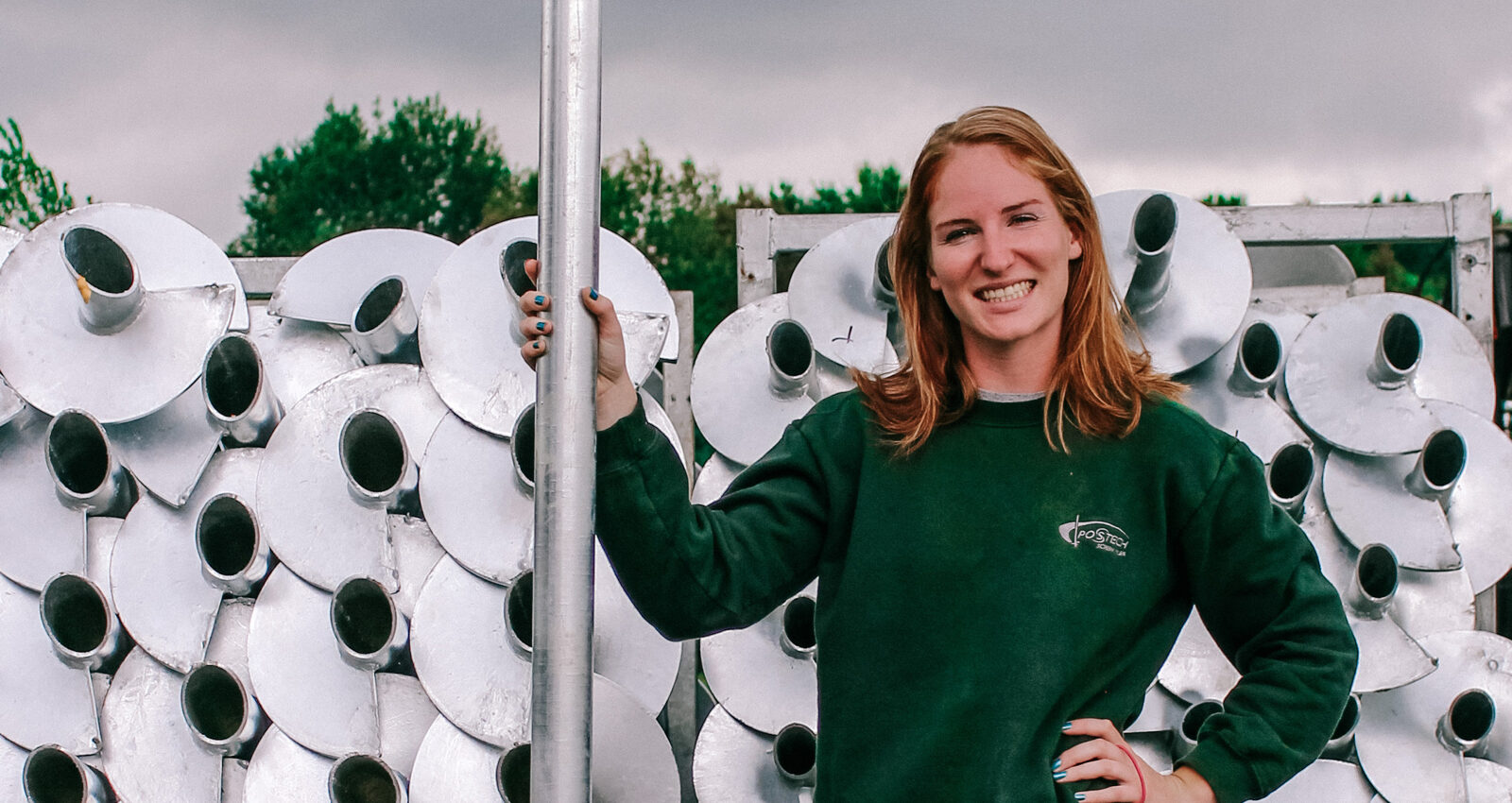 Postech Screw Piles installers
Our certified experts are your neighbours
Every Postech installation is quick and easy, and there's a certified expert installer near you who will guarantee that your project starts on the right footing.
Find your local Installer