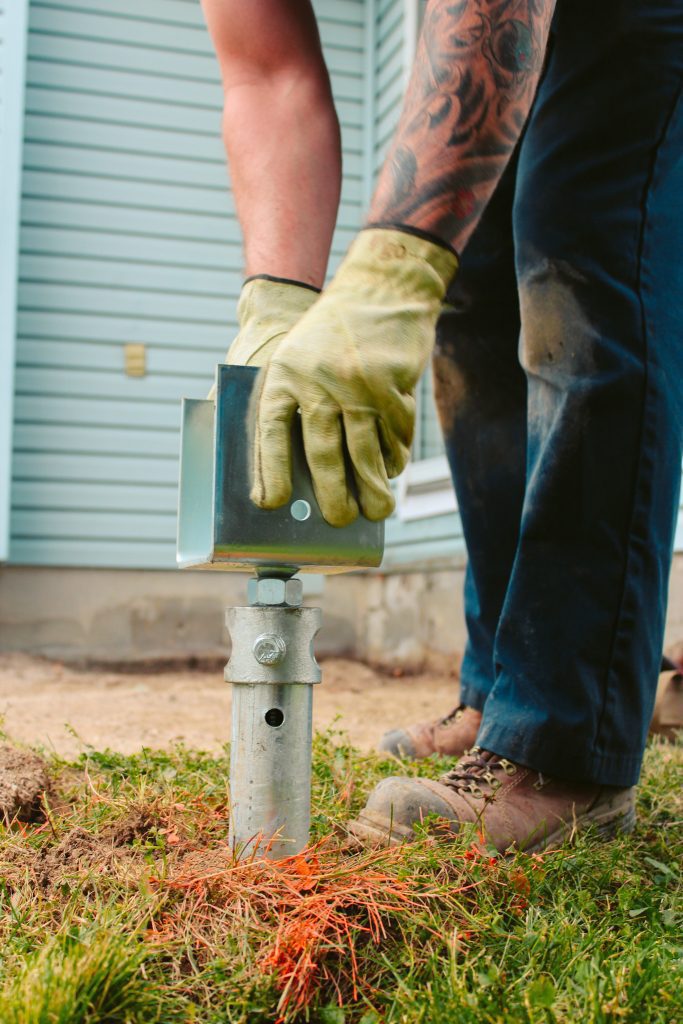 Each morning for Postech Hamilton starts the same; Kairi sets the schedule while Grant and Dave load up for the day at the shop next door. The team knows how to properly work together and has complementary strengths when it comes to how they work. For Grant, it's all about talking with the customer and installing from the cab of the Kubota U17 excavator as Dave does the heavy lifting, the setting up of the job site, and guiding the pile into the right spot while telling Grant which way to twist the pile to ensure a smooth and straight installation.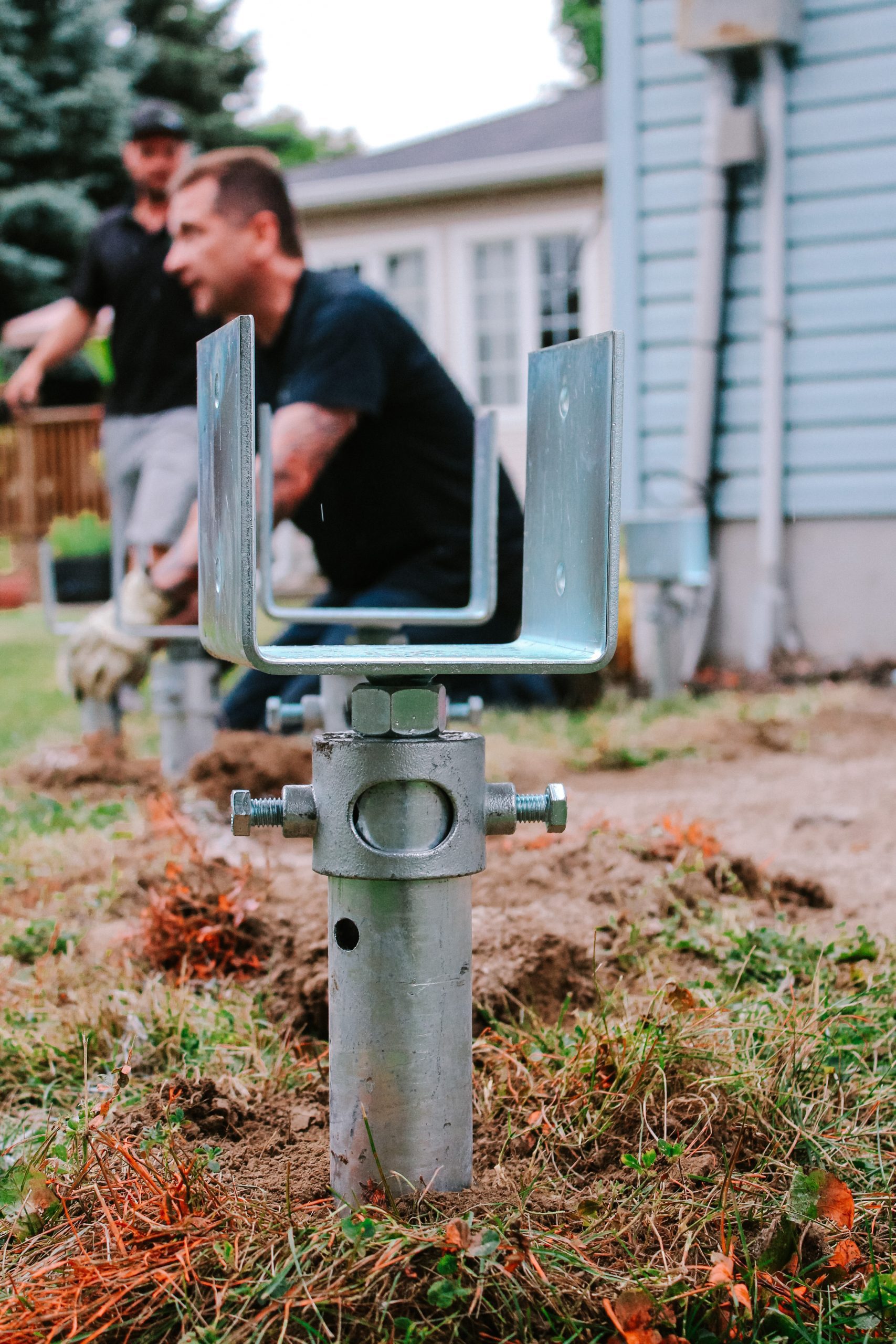 With every job comes a new opportunity to meet contractors and homeowners in Hamilton. Since the Postech team was raised in Hamilton themselves, the pride for their hometown is obvious as their passion for the city is clear in everything they do. The decals on the truck windows and the bricks outside of their home are all etched with "Hamilton" and shows the love they have for their city. This passion shines through every job they complete as they ensure Postech is a reliable and trustworthy brand that all of Hamilton can rely on.
The passion Postech Hamilton has for the city is clear, but what's even more intense is the love for the Postech brand. On Grant's work truck, his license plate reads, "Screwpile" and on every job he wears a silver-plated screw pile necklace around his neck, gifted from his wife and children. Everything this team does shows how much they care about Postech and their hometown. For Grant, Kairi, and Dave, they believe in providing the best customer service and treating each client like they are their own neighbour.