How many screw piles for this cottage and how long?
In order to be able to stabilize the structure and replace the foundation, it was necessary to destroy it by lifting the cottage. This step was done in collaboration with a team specialized in moving buildings.
Once the cottage was raised, 5 members of the Vistech Saguenay's team were able to intervene. They installed 30 piles needed for the new foundation. Twelve feet long, 3 1/2 inches in diameter, with a 12 inch blade. The piles suggested by the experts at Vistech Saguenay are ideal for the type of soil in Mont-Valin.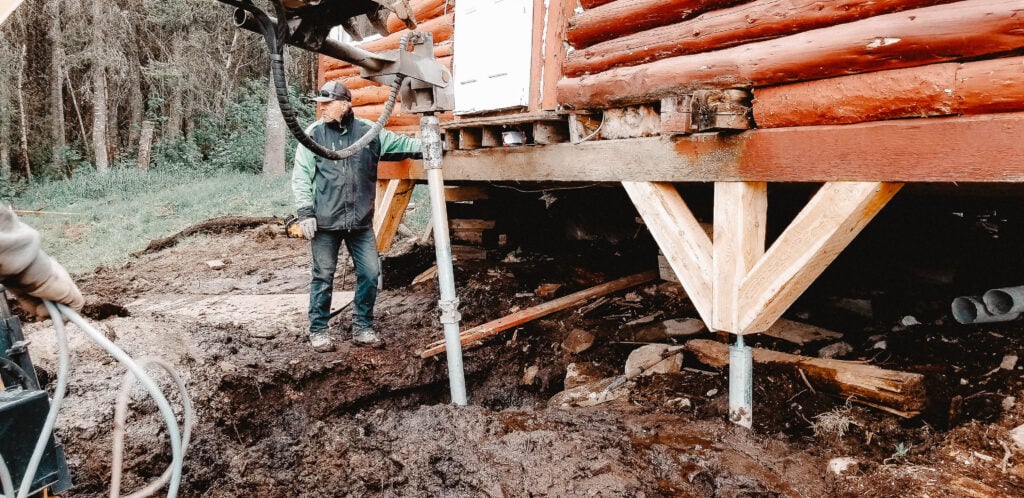 The piles located under the cottage are equipped with adjustable heads, ideal for adjusting old structures given a second life. Those installed under the gallery are smaller, but better suited for this kind of project, with a length of 10 feet, and a circumference of 2 3/8 inches. The piles were installed over a 3 day period by 2 mini-excavators.
The challenges in the project
The challenges that generally arise for this type of project are related to the soil. But our teams of experts, at Postech has the experience and the equipment to deal with it.
The installation was carried out in the spring, there were still areas of frost in places under the very muddy soil.
In addition, due to the large presence of rocks, the team needed to use 2 mini-excavators:
A mini excavator to remove rocks from the ground
Another to install the piles.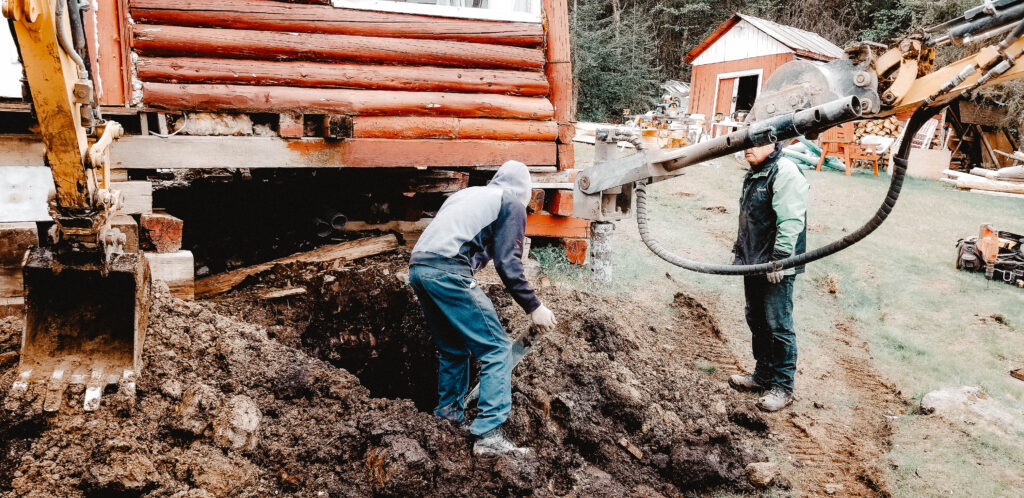 Of course, there are other solutions for the foundation, but these would have cost much more.
By choosing to replace the existing foundations with Postech Screw Piles, the client has the guarantee that his family cottage will remain stable and anchored, despite the swealing of the ground, during the change of seasons.
In addition, the piles adapt very well to all types of soil, including semi-muddy soil as present in Monts-Valin.
The Vistech Saguenay's team carried out this installation with professionalism, and the client is extremely satisfied.