About us / What sets us apart
Our values
RESPECT
We are open, honest, and respectful with our customers, suppliers and business partners. Respect also guides our relationships with work colleagues as well as employer-employees.
TEAMWORK
We are stronger and better together! We promote mutual help, sharing our expertise and collaborating to achieve our goals. We provide a stimulating environment where all can contribute to the team's success.
CUSTOMERS
We work with our customers to increase their satisfaction! The centre of our concerns, customer satisfaction guides our decisions and actions. We aim to surpass ourselves to give our customers the very best.
SAFETY
Products and services that are safe because "Health and safety does not happen by accident!" We act responsibly to manufacture our products and install them safely.
SIMPLICITY
"KISS – Keep It Simple & Smart!"
We always promote simplicity in relationships with our business partners. We want to be a solution for our suppliers, our dealers or our customers. Simplicity breeds ingenuity, autonomy and satisfaction.
Our mission
PROVIDE our customers with a safe and reliable product that meets and even exceeds their expectations.
OFFER our customers professional, courteous, fast and affordable installations.
DEVELOP products and installation techniques that position Postech Screw Piles as the leader on the residential and light-commercial thermal screw pile installation market.
ENSURE continued growth to serve our customers wherever they are – across Canada and the United States.
PROMOTE the development and growth of the company by creating strategic partnerships.
What sets us apart
At Postech, we offer more than screw piles
We provide customer service that meets the standards of excellence you demand.
Everything is done in your best interest: from the manufacturing of our screw piles to their quick installation for your project. You are the reason why we do everything we do, why we are committed to customer service.
We provide Canadian products.
All our screw piles have been welded, assembled and quality controlled at our Sherbrooke, Québec facility since 1995. The screw piles you buy are 100% North American. Our welders are CWB certified and we won't compromise on quality. That's why our standard screw piles are ALWAYS galvanized.
We provide products that help create quality jobs for our employees, distributors and suppliers across the country.
From Vancouver to Halifax, we are very proud to contribute to Canada's economic development.
We provide products made by a diversified workforce.
We provide products that are deeply embedded in our values.
Values ​​that are dear to us, that we proudly honor, that define our identity and guide each of our decisions.
From CEO to labourer, from the Pacific coast to the edge of the Atlantic, from our small residential model P178 to its commercial big brother P658, the words customer, respect, teamwork, simplicity and security hold very special meanings for us.
We are a company involved in its community.
We take great pride in our corporate citizen role and never hesitate to associate ourselves with the social causes that are important to us.
As an example, since 2017, Postech Screw Piles has been involved in a project to facilitate integrating people with intellectual disabilities in a safe workplace through a partnership with the CRDITED ESTRIE. Such placements provide Postech with a solid workforce and an environment where our employees can thrive.
What they say
We make our customers happy
I only have great words to say about Vistech Saguenay! Throughout the project, they carefully listened to our needs and were able to adapt quickly every time. For them, the math is simple: a problem = a solution! For A1 quality and conscientious work, they are the ones to trust!
Jean-Pierre Gagné, Eng., MBA, Project Director Inter-Projet
My first time using post-tech screw piles for a deck project has been great, Cedric the owner was amazing to work with and when his technician Roots showed up on time and had the first pile in within 30 mins I was extatic, this saved alot of hard labor and I am reccomending all my clients go with post tech screw piles from now on.
Joey Ross, Customer
Excellent company, Liam Cooke, the owner, was very pleasant, professional and was extremely knowledgeable. Good communications, and was dependable, to arrive as previously booked. Very satisfied with the outcome, and would highly recommend Postech Halifax.
Robert Wade, Customer
Great products, Amazing service,Fantastic results, Affordable pricing. I give you 5 stars these are the guys to hire!! Thank you to Moe and his team at Postech Ottawa.
Joshua Harrison Nemchin, Customer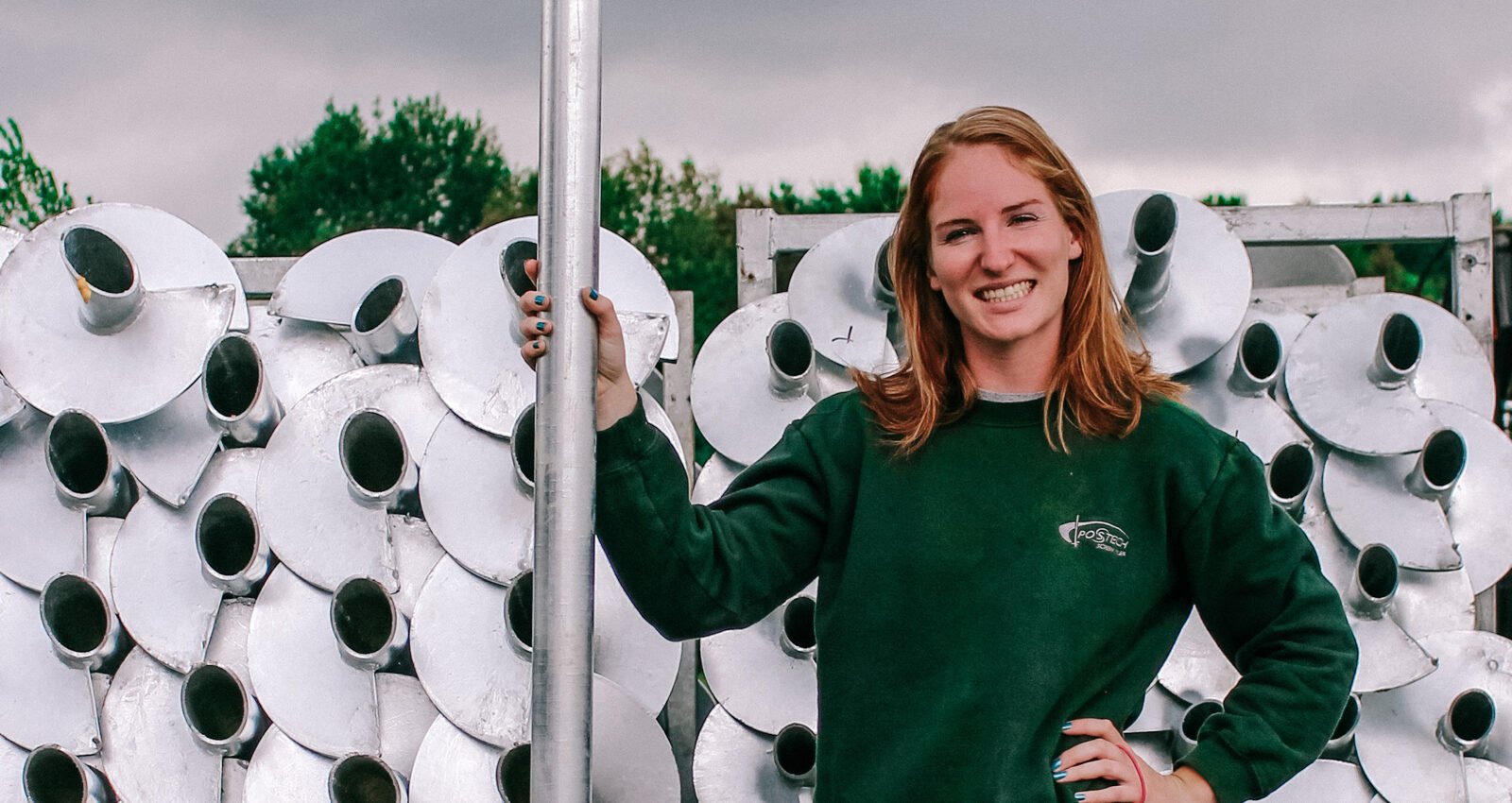 Partner installers
Our certified experts are your neighbours
Every Postech installation is quick and easy, and there's a certified expert installer near you who will guarantee that your project starts on the right footing.
Find Your Installer