Here are 5 trendy ways to use trees on your property as decorative allies:
Hammock
Nothing could be more relaxing than to be gently rocked in a hammock, well in the shade under the trees. Frequent use for nap and outdoor reading enthusiasts! The trees on your property will allow you to secure your hammock in a secure manner. In addition to serving as a support, your large deciduous or coniferous trees will also serve as a natural parasol. Depending on the orientation you choose, you can take advantage of it to relax or to bask in the sun.
Lights and pendant lights
The best way to create a warm and inviting atmosphere for the end of the evening with friends is undoubtedly to play with hanging lights and lights. Offering subdued light, often in warm colors, pendant lights are a really interesting touch to incorporate into your decor. Often used on pergolas or attached to the cornice of the house to light up your patio table, you will find them an extra charm hanging on your trees. Let them waltz with the wind, creating an enveloping atmosphere and a magnificent exterior look.
Lanterns and hanging structures
Hanging elements are also a great way to decorate your backyard. In addition to being aesthetic, they will push outdooring to the next level. A beautiful extension of your home for hot summer evenings. The lanterns with LED light inside as well as the wood or plastic structures in various shapes will allow you to give a boho-chic look to your space.
Swings
Need a relaxing time? Take advantage of nature to fall back into childhood by installing a swing in one of your trees. You can easily make one or get one in department stores. An interesting addition to your decor that will appeal to young and old alike.
Bird feeders and bird houses
Last, but not least, bird feeders and birdhouses! A decorative element that is far from ordinary. In addition to adding color to your decor, bird feeders and bird houses will bring life to your yard! The sound of the birds is good for morale. This melody to your ears will make you feel like you're in nature, whether you're in the city or not. Make sure that the bird feeders are set up in a place where there is no traffic. Birds are melodious, but they will also relieve themselves and throw the nut and seed shells everywhere. This is something to consider when buying feeders. For cabins, you could welcome bird families in the spring and keep your new tenants for part of the summer. Cabins can be purchased in stores, but it is also a wonderful project to do with the children or to do for the artist in you.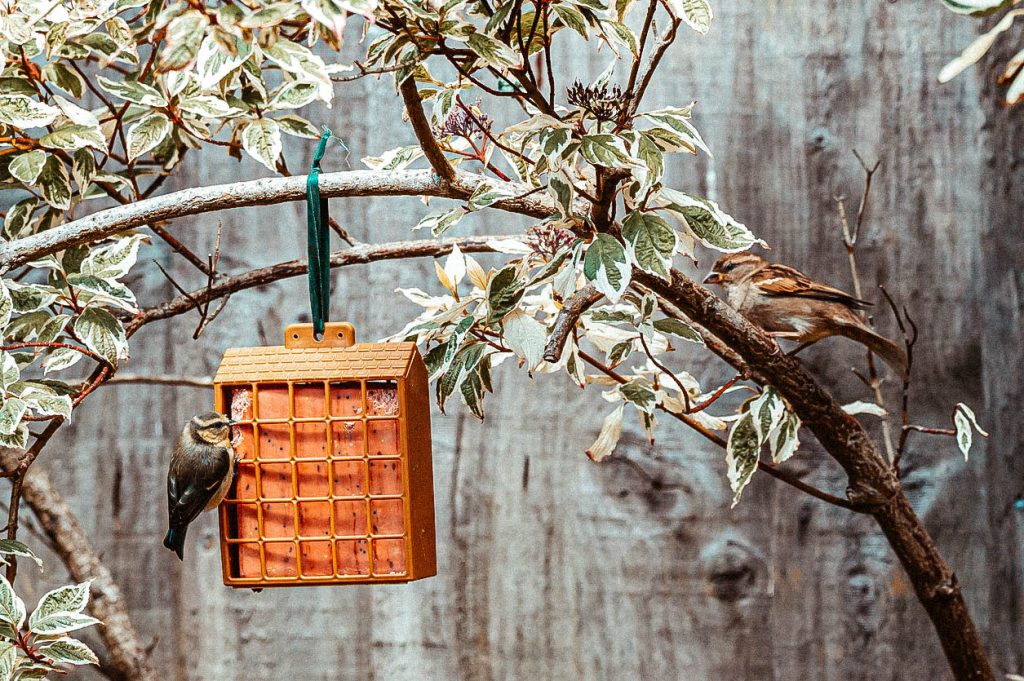 WE EVEN PREPARED FOR YOU AN INSPIRATION BOARD ON PINTEREST! FOLLOW FOR MORE IDEAS!