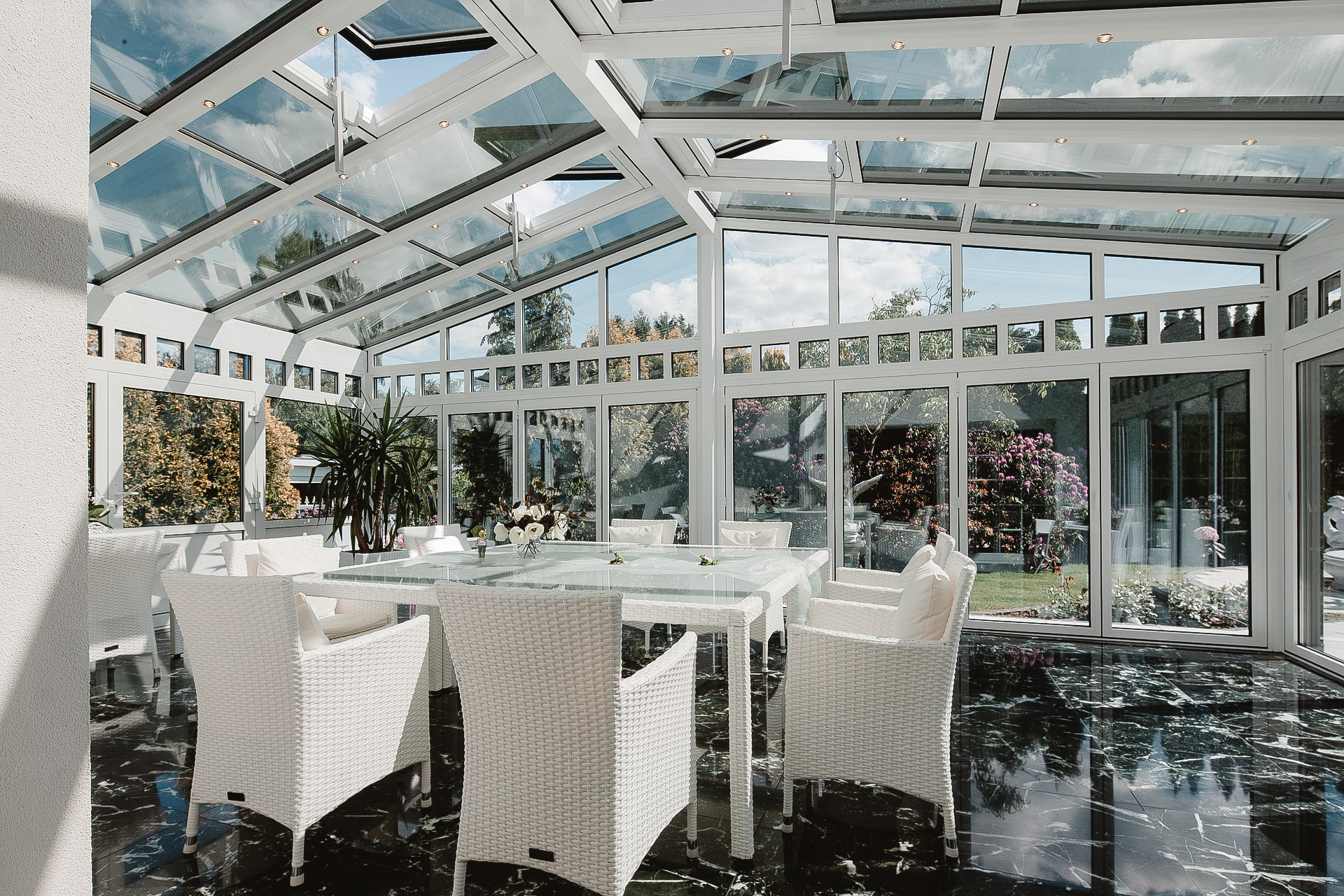 The benefits of a solarium on our health
Since a solarium is mainly composed of glass, it allows an abundance of daylight to enter. But what difference does a brighter room make to you? That's an interesting question, since many often overlooked benefits result from this invigorating contribution of light called "light therapy".
Light therapy is a form of care that relies on the sun's light rays to exert its benefits. It influences in a positive way our mood and sleep through its effect on serotonin production (happiness hormone). This will not only affect our joy of life but also take care of managing our melatonin production (sleep hormone).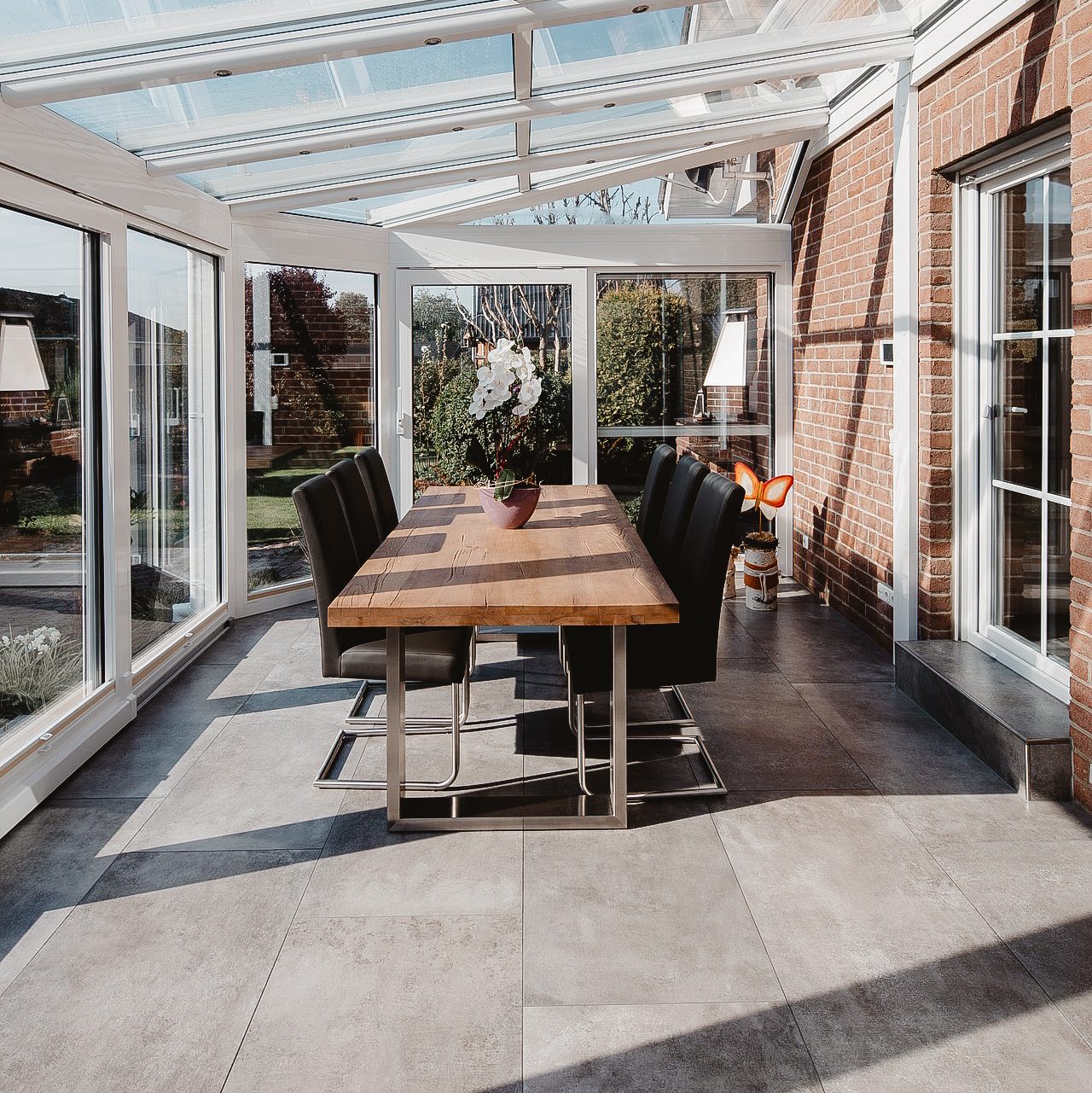 Technical advantages
Although the solarium is already made of durable and climate-resistant materials (aluminum and glass), the "four-season" model also has several panes of glass that act as additional insulation. This way, heat is well preserved and you can enjoy this luminous space both in winter and summer! It is essential to ensure the solidity of the walls. Indeed, they act as the barrier against bad weather and support the solarium roof! With the accumulation of snow in the winter, you want to build a solid foundation! If desired, you can tailor-make your own solarium. The roof can match the color of your house as well as your choice of materials (tile, shingle, or sheet metal) and the roof structure can be in continuity (or not) with your home (cathedral or gable ceiling). This is an extension to your home: you can adapt and harmonized your addition for your personal sanctuary.
Choose the right flooring
Whether you have a 3-season or 4-season solarium, you should opt for comfort and durability when it comes to choosing your floor. Materials that are resistant to humidity and wear & tear (floating floor, ceramic or stone) can prove to be a wise choice. However, if you wish to keep your toes warm during the cooler seasons, installing a carpet or even a heated floor are an equally interesting options. The possibilities are endless!
Installation
You want a safe and durable installation that will withstand the elements throughout the seasons? Choose a solid foundation. Don't worry, Vistech piles will take care of it! Our installers screw the piles below the frost level. Therefore, our piles are not affected by ground movement caused by the freeze-thaw phenomenon. Postech Thermal Screw Piles go through a metallurgical process of hot-dip galvanizing. This process offers durable protection against corrosion as well as an estimated useful life of a minimum of 75 years. Our certified installers will gladly offer you the best choice of piles suited to your needs. The installation is done quickly and will not cause damage to your property since no excavation is necessary.