Trenton, ON K8V 1L8, Canada
Don't wait any longer to start your project with Postech Quinte!
LET US CALL YOU :
Simply fill in the following information and a local Postech Screw Piles representative will contact you in the next few days to start discussing your project.
(If your project is urgent, call us today to get this started!)
*Required fields
Your local SCREW PILE expert
POSTECH SCREW PILES QUINTE
Postech Quinte in Ontario has offered quality installations and unequalled service in the city of Trenton for many years.
Jeremy Coulis operates Postech Quinte and is an entrepreneur at heart. Jeremy believes in offering his clients one of the best guarantees on the market and an excellent quality/price point. He is also constantly improving his technique and wishes to offer the best solution to his customers.
Postech Quinte excels whether the challenges are simple or complex. It is worth noting that several beautiful projects on Postech screw piles have been carried out by Jeremy and his team in and around the Trenton area since first joining Postech.
Contractors in Quinte county Ontario, who are famous for the high quality of their work, use Postech screw piles in their projects allowing them to start on a solid foundation!
Postech Screw Piles: Starting off on a Solid Foundation!
Postech Quinte
We offer more than Screw Piles
More than Screw Piles, we offer customer service that meets the standards of excellence you deserve.
Everything is done in your best interest: from the manufacturing of our piles, the design of your installation, the quick installation at your home and personalized services. You are the reason why we do everything we do, why we are committed to customer service.
Our Piles
Because we did great work in Quinte County
See our latest projects
All by Postech Quinte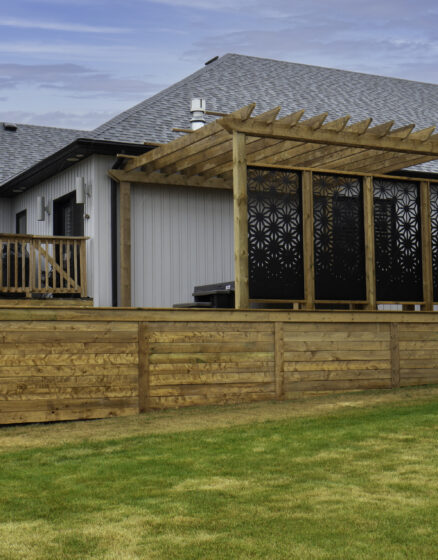 Deck on an angled terrain
Little black house on a deck