Don't wait any longer to start your project with Postech Niagara!
LET US CALL YOU :
Simply complete the following information and a Postech Screw Piles representative from Postech Niagara will reach out to you in the next few days to discuss your upcoming project.
If your project is urgent, please reach out to us by phone today for an estimate!
*Required fields
Get to know us!
Postech Screw Piles Niagara
Postech Niagara has provided quality installations and unequalled service in the Niagara area for many years.
Ray Joncas is known for the top notch services he
gives his clients. Ray believes in offering one of the best guarantees on the market in addition to competitive pricing that ensures you get the maximum value from your hard earned dollars. He is constantly striving to improve his techniques and that allows him to deliver the best solutions to his clients.
No job is too big, too small, too simple or too complex for Postech Niagara. They excel at all their installations. Postech Niagara has completed several beautiful projects on Postech Screw Piles in the Niagara area. Ray and his team are proud of all their achievements since first joining Postech.
Contractors in the Niagara area are famous for their high-quality work, which is why they choose Postech Screw Piles for their projects. It enables them to start on a solid foundation!
Postech Screw Piles: Start off on a solid foundation!
Our speciality
What are Postech Screw Piles?
The screw pile is an innovative technology that allows a helical pier to be insulated from the inside of the galvanized steel tube – similar to how you would insulate the walls of a house. Specially created by Postech, this insulation system is durable and permanent, allowing the inside of the screw pile to maintain a temperature that prevents the formation of ice or frost at its base.
Our screw piles
Peace of mind with Postech Niagara
Choose simplicity by using Postech Screw Piles Niagara when installing your foundations, it's the perfect solution! Screwed below frost level, these hot-dip galvanized thermal piles offer great stability and durability withstanding over 75 years. Postech Niagara certified installers will advise you on the right choice of piles, in addition to offering a quick installation and no damage to your property.
Perfect to enjoy those great sunsets…
What we do
Our projects
Projects by Postech Niagara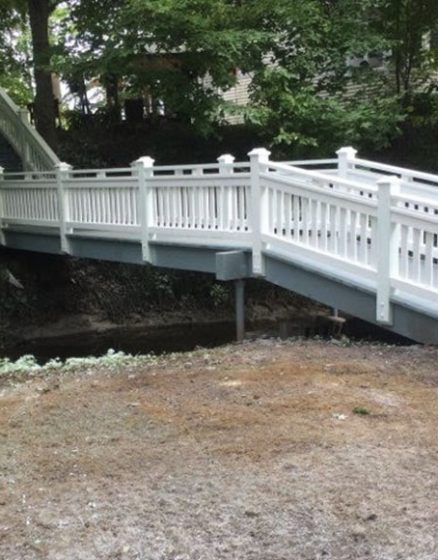 Walkway over water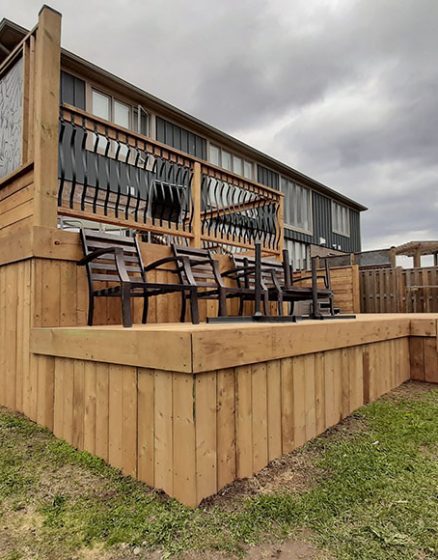 Wooden Deck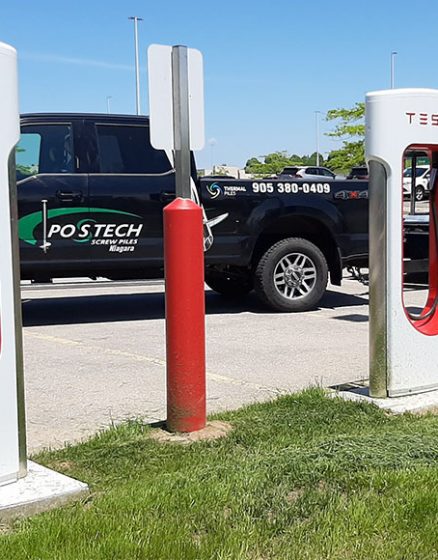 Tesla Superchargers in Niagara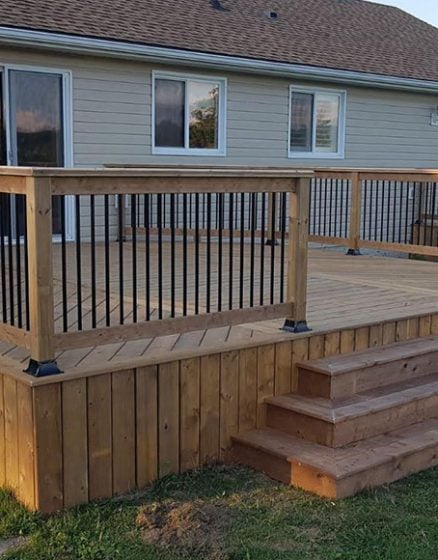 Wooden Deck in Niagara
Boardwalk near Niagara, Ont.