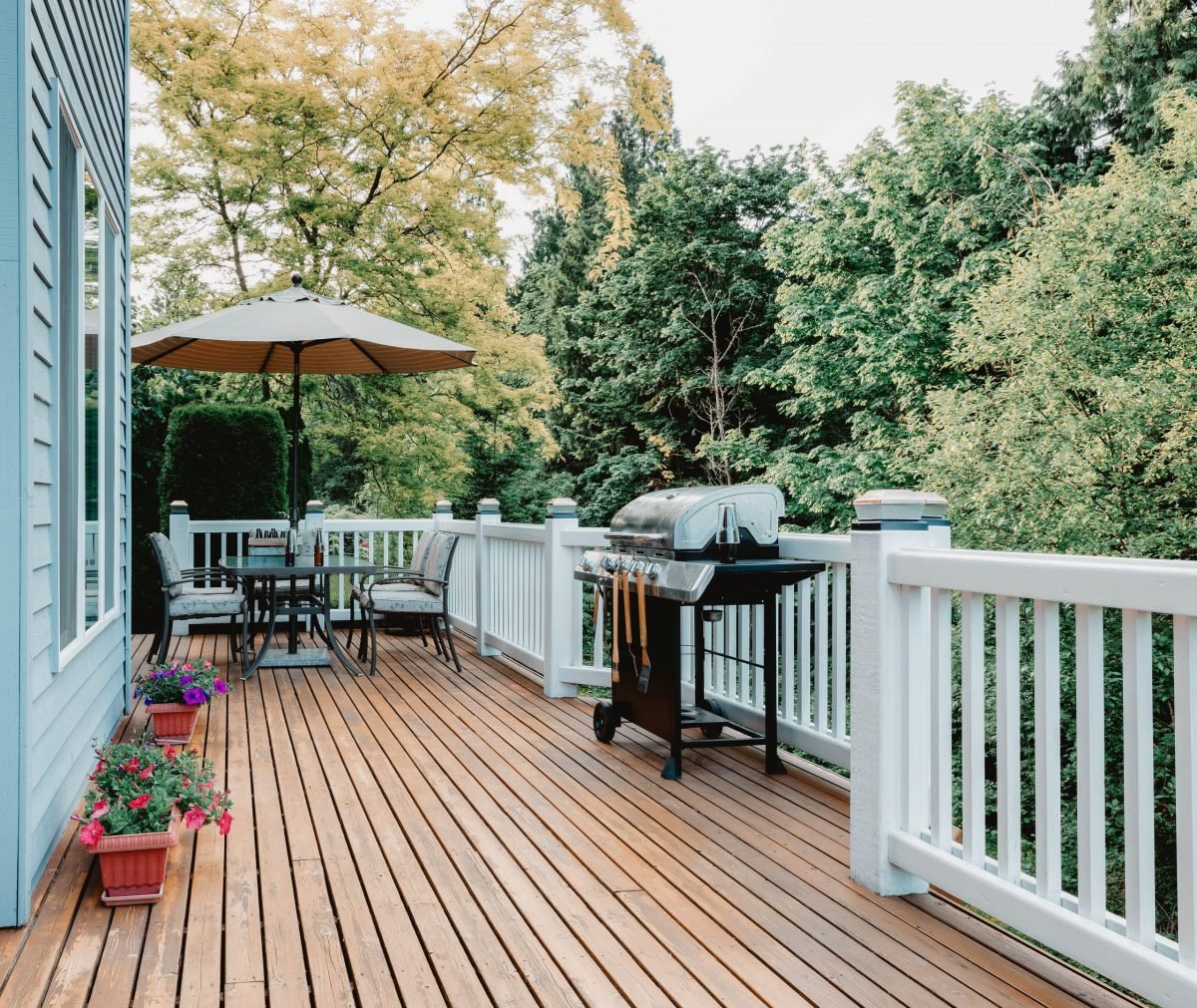 Two Tone
Mixing two different colours can give a new unique vibe to your space. Using one stain colour on the deck and another stain colour for the posts and railing is a great way to give your deck a fresh look.
Whitewash
Using a white stain will add a clean and bright look to your deck. Whitewashed wood will also give off a vintage look by highlighting the natural grains and lines of the wood.
Transparent
As odd as this sounds, you might be surprised with the results. By choosing a transparent stain, your deck will have a classic look that lets the texture and color of the wood shine through. Also, if the siding of your house is darker, the natural wood will be a nice contrast.
Earthy Brown
All shades of brown will bring a calm and earthy feel to your deck. If you want to make your backyard your ultimate place to relax and unwind, this colour of stain is the way to go. Having a brown deck also gives you the opportunity to play with patio accessories such as furniture, rugs, plants, and more. 
Colourful
Choose a funky colour for a more modern look. Pick a blue for calmer, beachy vibes. Pick a pastel colour to give a lively style to your new deck. Pick a fiery-red stain to create a fun and energetic atmosphere. If your outdoor space is looking dull, give it a burst of life with some bold colours.
---
When building a deck, it is important to ensure that the structure is built on a solid foundation. Our screw piles will give you a solid and durable structure for your deck, this will allow you to enjoy your new outdoor space for a long time!