A high quality product
Postech's high standards
Postech Screw Piles offers a full range of screw piles and adaptors for all types of projects. Recognized by professionals in the field, our products meet the highest standards in the industry. Here's how!
Trust a recognized product
CCMC REPORT
Under the National Research Council of Canada (NRC), the Canadian Construction Materials Centre (CCMC) assesses compliance with Canadian building, energy and safety codes. They are the only construction code compliance service supported by the Government of Canada.
Postech has held a report since 2003 and has been part of work groups to improve the safety of Helical Piles and Screw Piles for the entire industry. To Learn more about why you should always choose a CCMC approved product you can visit their website.
To get a copy of Postech Screw Piles CCMC report #13102-R click below
Find out more about CCMC
Welding is at the base of our products
CWB Certification
The CWB certifies companies, organizations, welders,  inspectors, and welding consumables manufacturers through a review and qualification process to ensure that they meet the requirements for welding product production and safety codes.
The CWB is also a not for profit organization providing welding certification to standards such as CSA W47.1. and CSA W59 which Postech proudly subscribes to.
We hire ONLY welders that have acquired the competencies needed to be certified and we, with the help of engineers specialized in welding, review all of our processes to ensure conformity and the highest quality of products on the market.
Find out more about CWB
ASTM standard
Why you need STANDARDS
Our steel True Pitch® helical piles were tested to ASTM D:
ASTM D1143 / D1143M – 20, "Standard Test Methods for Deep Foundations Under Static Axial Compressive Load"

ASTM D 3689/D 3689M-07(2013)e1, "Standard Test Methods for Deep Foundations Under Static Axial Tensile Load"
ASTM D 3966/D 3966M-07(2013)e1, "Standard Test Methods for Deep Foundations Under Lateral Load"
Furthermore, our steel only use premium graded structural steel in all our products.
ASTM A500 / A500M – 21, "Standard Specification for Cold-Formed Welded and Seamless Carbon Steel Structural Tubing in Rounds and Shapes."

G40.20-13/G40.21-13 (R2018), "General Requirements for Rolled or Welded Structural Quality Steel/Structural Quality Steel"

ASTM F3125 / F3125M – 19e2, "Standard Specification for Structural Bolts, Steel, Heat Treated, 120/105 ksi Minimum Tensile Strength"
We treat our products to last with hot dipped galvanisations.
ASTM A123/A123M-17, "Standard Specification for Zinc (Hot-Dip Galvanized) Coatings on Iron and Steel Products."
Our welders are all certified according to relevant standards.
CSA W59-18, "Welded Steel Construction (Metal Arc Welding)".
In Ontario
Ministers ruling
Building materials, systems or designs that are approved by the National Research Council's(NRC) or Canadian Construction Materials Centre (CCMC) may be used for construction in Ontario through a Minister's Ruling. In such a Ruling, the Minister may impose additional terms and conditions on the use of the material, system or design.
Postech received the initial review in 2004 and has maintained it standing with the Ministry since.
Ruling of the Minister: 04-16-120 (13102-R) can be found here or directly on the Ministry of Municipal Affaires and Housings website.
Find out more about MMAH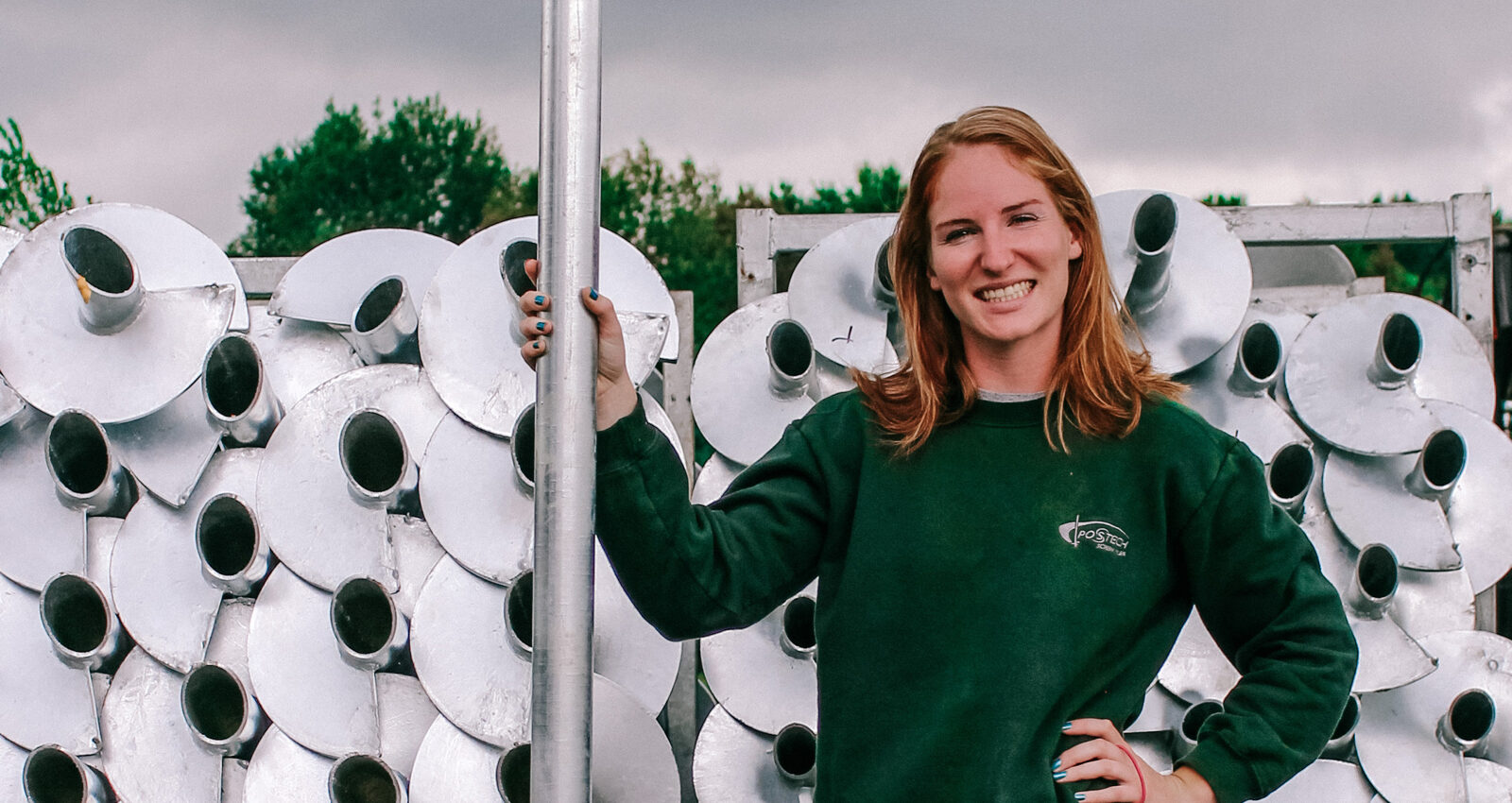 Postech Screw Piles installers
Our certified experts are your neighbours
Every Postech installation is quick and easy, and there's a certified expert installer near you who will guarantee that your project starts on the right footing.
Find your local Installer